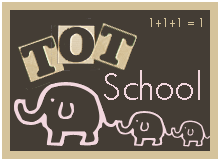 This week's Letter: Aa
This week's Object: Apple
This week's Color: Red
This Week's Vocabulary Development Theme: Fruit
This year I will begin to focus on teaching the kids in a structured environment at home until they begin preschool and kindergarten. In an effort to make it easier for me to create a schedule at home I want start to plan out the week and include educational opportunities in our daily activities. We will begin a version of tot school and will focus on a lesson plan for15-30 minutes out of the day at home (depending on how much time the kids are actually interested in what we're doing). I'll also include one outing related to what we're learning that week and will try to repeat the weeks lesson throughout the days of that week.
This week we will start at the beginning of the alphabet with the letter A. I will use the
Tot School printables
for the letter A for each kid and will see how long they are interested in the activity we're doing each day. I am hoping to use the tools we already have at home (including toys we're already playing with) in an effort to expand on the subjects of the week and have fun with the kids while learning new things.
I will try to update the blog on the progress of each week's lesson however I might just have time to update with the lessons planned and maybe a few pictures here and there. I don't want to put too much pressure on myself to document the process but rather spend time with the kids actually teaching and learning. So for this first week we will
use the letter A, learn about apples, focus on fruits and point out the color red when possible
. Our first outing will be to the farmer's market to purchase a few fruits of the kids choosing and then we will make something with them. Maybe some hand pies or a fruit salad. I'll see what the kids decide on and go with that!