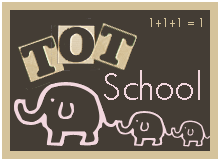 This week's Letter: Cc
This week's Object: Cats
This week's Color: Green
This Week's Vocabulary Development Theme: Pets
This week we will be learning all about the
letter C
. We will incorporate fun play with
pets and animals
and the color
green
. I've planned a trip to the zoo as well as a walk around the neighborhood to point out the different pets and animals as well as what makes a good pet (domestic cat vs. tiger). And we'll be eating and baking with lots of leafy greens and other veggies that begin with C!
If you have any fun suggestions for us to try or do for week 2 we appreciate any and all comments.
Week 2 Recap:
We had lots of fun playing in the front yard with balls up until it was more fun to throw the balls at your sister then it was to toss and kick them to each other. We went to the beach and had a LOT of fun in the sand. We're so lucky to live in a place that we can go enjoy the beach in January. We chose a location with a playground as well so we could play away from the cold water. We then laid out a blanket and ate a nice snack of bananas, cheerios, and dried cranberries while staring up at the
blue
sky and then out to the
blue
water. Later on in the week we made
chocolate chip banana bread
that was amazing!
At home we worked on our
Tot School printables
until the kids got interested in another toy or activity. We will continue to offer them different activities that go along with the curriculum as long as they're interested in what we're doing.