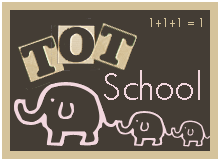 This week's Letter: Bb
This week's Object: Balls
This week's Color: Blue
This Week's Vocabulary Development Theme: Outdoor Fun
This week we will be learning all about the
letter B
. We will incorporate fun play
outdoors
with
balls
and the color
blue
. I've planned a trip to the beach as well as a fun scavenger hunt around the neighborhood for fun B objects like babies, bunnies, bugs, and more. And we'll be eating and baking with lots of BANANAS!
If you have any fun suggestions for us to try or do for week 2 we appreciate any and all comments.
Week 1 Recap:
I'm not quite sure how much learning the kids did with Tot School but I can say that they were engaged and had lots of fun! And that's the whole point, right? We painted with the color red on their new easel, we ate apples and talked about how apples were grown. And everywhere we went we tried to pick out the letter A and the color red. The farmer's market was a huge hit too. The kids had a great time choosing which fruits they wanted to bring home with them and we made a big fruit salad to enjoy for snack time.